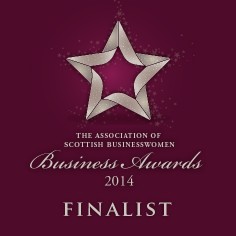 It's Glasgow. It's 2014. Very soon some fabulously fit people are going to be doing their damnedest to take to the top step of a podium to be decorated with a golden gong.
Medals, trophies, cups, statuettes, glittery baubles – we sure do place a lot of stock in the symbols of mighty endeavour on the sporting field, and off it. And why not? Why not hoist aloft the the physical embodiment of excellence, and shout from the rooftops about our winning ways?
Well, for most of us mere mortals, winning ways are not something we're very used to. Coming top of the class, or breaking through the tape first over the finishing line, is something other people do, not decidedly average Joes like me, and most of you.
I've had a few minor moments of glory, and even a couple of biggies (tho' I'm not sure having a baby has ever actually won any woman a gold medal), but if I'm really honest the inner cynic in me has often wondered exactly how many actually deserve the accolades heaped upon them.
I'm not calling into question the achievements of Chris Hoy, the German national football team, or the thousands and thousands of minor sport medal-winning, unsung superstars. Indeed, I howled with laughter and admiration when cycling paralympian Aileen McGlynn once described wearing her well-earned gold and silver medals from the Athens Games around Asda Govan after her triumphant return in 2004. Good on ya, girl.
And yes, heap the garlands and gongs all over those brilliant, selfless souls propping us all up with their efforts in the voluntary sector. And heap 'em high.
But the granting and receiving of awards can sometimes seem a bit phoney. In certain circles there is a bit of old boys' backslapping which somewhat dulls the lustre when it comes to handing out glittering prizes. That type of tokenism simply takes the shine off the achievements of those who really deserve recognition.
Of course, those good people are not usually all that great when it comes to seeking out and standing in the limelight. Too many self-effacing Scots fall foul of the "we're not worthy" syndrome. We really are totally pants when it comes to accepting accolades. Never mind actual acceptance speeches, we northern naysayers can barely even accept a compliment.
So it'll come as no surprise that it took quite a bit of sweet-talking and pepping up by a fellow small business broad to convince me to throw my hat into the annual Association of Scottish Businesswomen's awards ring. And believe me, my inner cynic had to take a great big backseat when I heard this week that I've been shortlisted as a finalist for Young Business of the Year.
But now that I've had a few days to let it sink in that I'm actually in the running, I'll be doing my level best to live up to my business billing, and going for gold on awards night in October.
And if I don't gather a gong when the immortal words "and the winner is…" are uttered, I can always say, through gritted teeth, that it's the taking part that counts.