Dolly Parton's been on my mind a lot lately. And why not?
Not only is the diminutive Dolly a global superstar and miracle of modern cosmetic science, but she's a champion of children's literacy and a damn fine songstress to boot. Not that she needs any help in the production department (musical variety), but I reckon there would be a queue around the country music block if Dolly were ever to get the pared-back Rick Rubin treatment.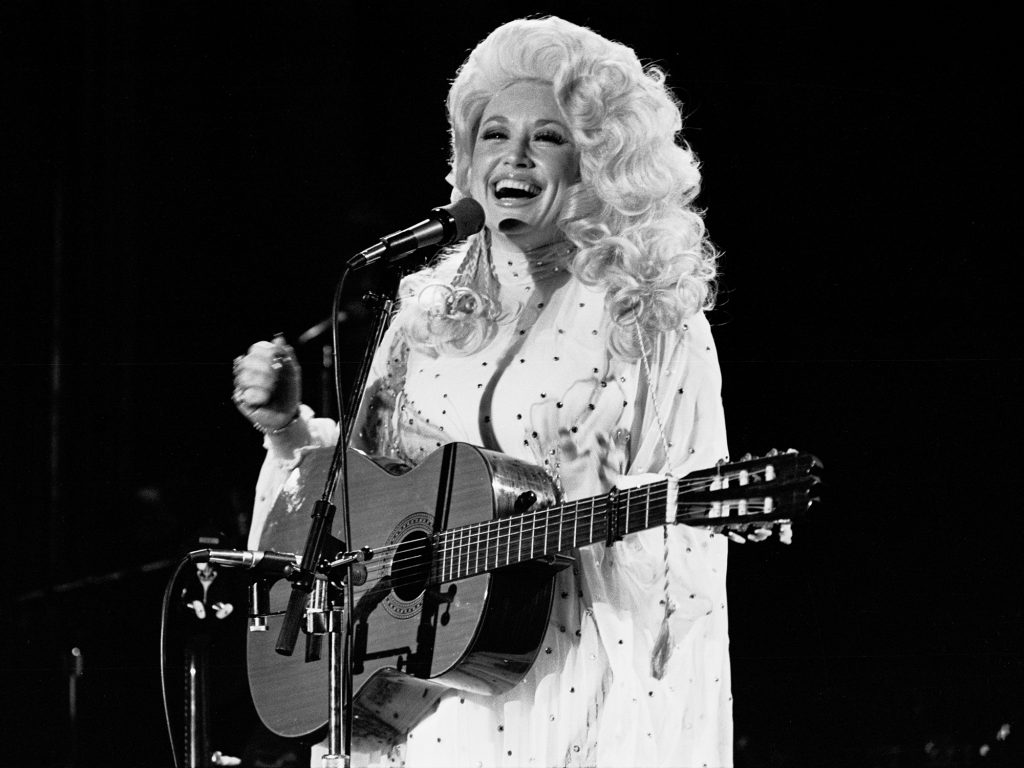 Despite my much-vaunted punk rock and rude girl credentials, my musical menu of choice extends way beyond one, two, three, four…  I kinda like a bit of bluegrass and country, and yessiree, I do have a sneaking admiration for Dolly. But even I, with my catholic tastes, reached my limits with her warbling this week. It's not her fault exactly, but Dolly's 9 to 5 ditty has been earworming insanely around my brain these last few days like a 7″ single stubbornly stuck on Dansette replay.
The reason that particular song went onto internal audio overdrive was all because of a job advert. A simple posting shared on social media. A vacancy which caught my eye and refused to budge, along with Dolly. Seriously, that job had my name all over it. It was meant to be mine, all mine. Except of course, I'm self-employed, right? This sister is doing it for herself, damn tootin'. I answer to no-one but myself and my clients. I've done away with office politics, maddening bureaucracy, petty power struggles and a tenuous grip on the greasy pole. I'm not looking for a job. And yet…
And yet, that wee ad inspired all sorts of longing for the stability and regularity of the 9-5. Not that I did a regular 9-5, hell no, not for bloody years. My previous gainful employ was conducted largely in the seriously antisocial school of shift working, but allow me a bit of rose-tinting, eh? But even without the rosy glow, there's a lot to like, and miss, about a proper job.
There's the people for a start (some of them, anyway). A fleeting encounter with two former, fine colleagues this week simply served to crank up the Dolly vol, and that pervasive sense of "what if?". You just can't beat workplace camaraderie, a good old bitching session about the boss, or the deep, deep pleasure to be gained from teamwork and collective success. Then there's the security of a set amount of moolah coming in every month, and if you're lucky, maternity leave, a pension plan, and the Christmas night out.
On the plus side, self-employment is just grand, most of the time. But it sure as shit ain't particularly secure, so you'll forgive me a certain swithering now and again. It's a dead cert that I'm not alone amongst the legions of sole traders and small business owners who sometimes yearn for a working life that's just a bit more straightforward.
Well, bugger that. Turns out the swither was only a momentary thing. All it took to lift the rosy tint and change the Dolly disc was half a day spent at a public sector expo witnessing the sheer disillusionment of the rank and file.
Nae luck folks, but reckon I'll stay on the outside, where I belong.